Spring,the season of new lives. Grand Hotel Qinhuang is offerring special healthy dishes for guestes in this season.
"Qing Jiao Hei Hu Zhang"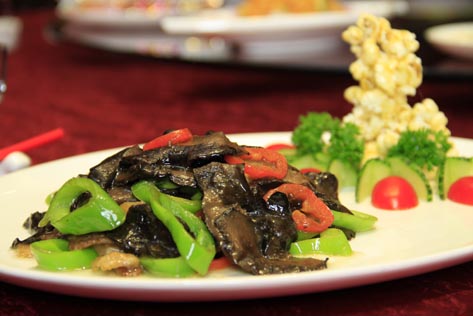 As the main material, Heihu fungi is cooked together with green pepper and streaky pork. Heihu fungi is good for heath,
it can deal with some problems such as headache, and also good for our stomach.
"Huai Yu Zhu Qian Zhang"
Spring is a good season to eat fishes. So the next dish for you is Huaihe River Fish Soup.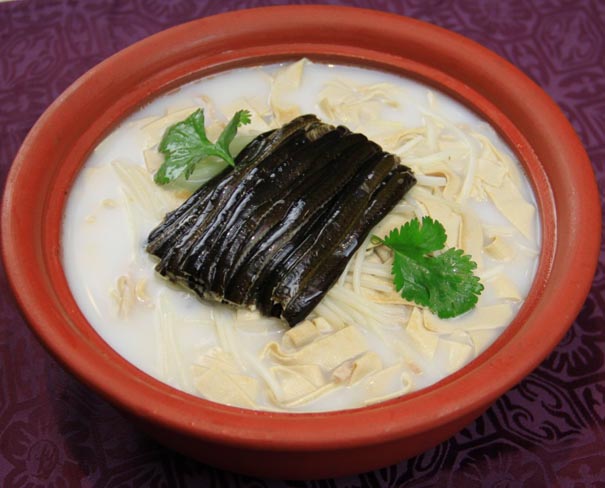 Huaihe River Fish and Qianzhang. Qianzhang is a particular kind of food which is liked by people. This soup can offer you
the 8 amino acid which people need. The wonderful tastes will also give you a special feeling.
Tel:0335-8368888